On February 4, Nagasaki University invited representatives from North-Western State Medical University named after I.I. Mechnikov (NWSMU, Russian Federation), Belarussian State Medical University (BSMU) and Gomel State Medical University (GSMU, The Republic of Belarus) and Fukushima Medical University (FMU), and held the Management Committee Meeting to discuss the credit exchange and the establishment of future double degree system.
In 2017, our program "Japan-Russia Intercollegiate Cooperative Project for Nurturing Leaders in Disaster and Radiation Health Sciences" was adopted in "Inter-University Exchange Project for the Establishment of Exchange Program with Russian Universities" by the Ministry of Education, Sports, Culture, Science and Technology. Within a framework of this project, we cooperate with NWSMU, BSMU and GSMU, which experienced the accident at Chernobyl Nuclear Power Plant in 1986 and Fukushima Medical University, which experienced the accident at TEPCO Fukushima Dai-ichi Nuclear Power Station in 2011 to foster specialists in the field of disaster and radiation medical sciences in worldwide.
Nagasaki University and FMU are going to accept students of NWSMU and conduct the credit exchange through their participation in our lectures, such as risk communication and radiation health effects, and in our training course in Kawauchi village and FMU. Finally, we will establish the double degree system between these universities.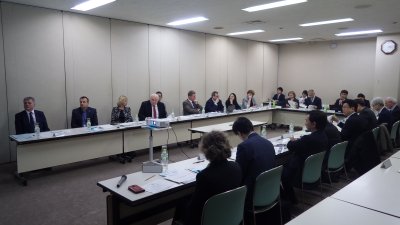 Management Committee Meeting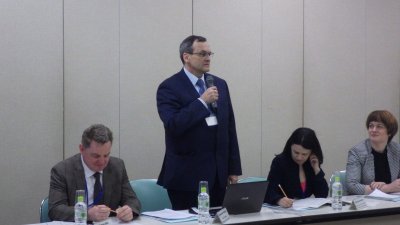 Dr. Meltcer Aleksandr, Vice President of NWSMU